Amazon Prime Video App Saves your Home Entertainment Bill.
By,
Rocky- The Techie
As corona pandemic locked almost entire globe within home confinement for months,
Home entertainment became the prime source for passing time maintaining the mental focus as well.
During lockdown the earning potential became instable,
Therefore, maintaining the budget for every household essential including digital entertainment became a serious cause of concern for almost every family on this earth.
We all were looking for the cheap and best during our homestay.
So far, Available sources of ready digital entertainment supply at our home were cable network, dish tv network, etc.
With social distancing due to covid19 in force, the technical assistance was just not available.
Such a condition drove many of us to choose or the alternative better and cheaper option for our day to day entertainment.
This is exactly where digital mobile entertainment applications came in really handy.
Looking at the opportunity, global E-commerce giant Amazon, Zee, Eros, Voot, Hot star, NetFlix,
and such other digital entertainment platforms immediately launched their customer-friendly E-entertainment mobile applications.
Among these digital platforms, Amazon became the popular choice.
Being a global giant, The Amazon group offered many economic and cheaper options for its customer.
Amazon came out with
MUSIC- Amazon prime music,

VIDEO- Amazon prime video app,

MOVIES- Amazon prime movies,

TV SHOWS- Amazon prime video tv shows,

Amazon smile,

HINDI MOVIES- Amazon prime movies Hindi

as a package option.
These Amazon Digital platforms are easy to use and, they offer free membership for their loyal customers.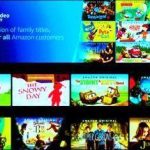 Amazon Prime Video App-Here are certain key aspects of knowledge.
How Amazon Prime Video App Saves your Entertainment Bill.
Just like Netflix, Amazon Prime Video offers a massive number of shows and movies,
Amazon also has its studio in which award-winning shows are produced like Mirzapur, Patal Lok and the Family Man, etc.
These shows are just like the TV serials, but with a lot more thrill, superior technicality, and world-class camera movement in it.
amazon prime movies contain a large amount of Bollywood movies and Amazon originals.
As in today's world, we don't have the time for all scheduled shows which come on their particular time,
Thus; all O.T.T platforms are overcoming and taking over the market.
So let's talk about the other benefits of Amazon Prime.
While talking about Amazon many things come to our mind so now let's talk about them.
About Amazon prime:-
The Amazon prime service entered the arena in 2006, 7th September, it was then called Amazon Unbox in the United States.
On popular demand, The Amazon group renamed it as Amazon Video On September 4, 2008, this service was renamed.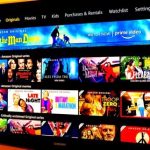 One Prime membership many benefits:-  
The Amazon Prime Video App Saves your Entertainment Bill.
Gaming with prime:-
This newly launched perk gives us many kinds of benefits in several games.
Gamers who have tied their and Amazon Prime accounts together can score an epic five free games this month.
Consistent with Amazon, the games' value adds up to just about $100 if the games were purchased separately.
The present free games for Amazon Prime members are

:
Turok Seeds of Evil – Having defeated the Campaigner,
the Chronocepter gets destroyed by Turok, who throws it into a waiting volcano.
Unfortunately, the blast awakens a good deadlier force – The Primagen.
Once more a Turok is tasked with restoring peace to the land and stopping the Primagen from merging Earth with the nether world.
Dark Devotion – mysterious fallen temple Exploration by dark devotion for its secrets and the real test of Templar faith.
where any sacrifice isn't greater when it concerns praising your God.
Dear Esther – Dear Esther immerses you in a stunningly realized world,
a foreign and desolate island somewhere in the Outer Hebrides.
As you step forwards, a voice begins to read fragments of a letter: "Dear Esther…" –
then begins a journey through one among the foremost original first-person games of recent years.
Grip – hardcore and higher octane combat racer the GRIP, which is packed with lightning speed, sharp teeth, and deadly weaponry.
Inspired by games like Roll cage, Wipeout, Motor storm, and Star Wars Pod racer, it's like nothing you've ever played before.
Kunai – KUNAI is a quirky, fast-paced action platformer.
Tabby would be your role, and you will fight hard against the uprising of the Robot.
Use your kunai and ninja parkour skills to prevent Lemonkus,
the A.I.-gone-evil that almost drained all human life.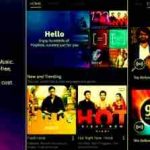 Your Amazon Prime Video App Saves Entertainment Bill.
Prime Music:-
In prime music, you can listen to up-to 10,000 songs.
You can experience Ad-free music
Prime video:-
As we talked about this perk earlier only
In this, you can watch an unlimited number of shows and movies and prime originals like
Mirzapur, Patal Lok, and the Family Man, etc.
Now that Windows 10 users can also download Amazon Prime Video to their computer.
And now it also allows you to download content for offline watching.
That will be handy once it's safe to travel again.
It also provides 6 screens at which you can watch at one single time and;
all accounts will have different recommendations and you can also share it with friends and family.
So what are you waiting for just download the Application in your mobile, laptop and start streaming!
According to the corporate, and the app can stream and download up to 1080p HD, "but may vary per content."
In testing, we weren't ready to recover than 720p across a variety of titles, albeit they're listed as "4K UHD" within the app itself.
Reading with Prime
Now that kindle is in association with Amazon. We can read an endless number of Comics, novels, Biographies, and books.
     So we can read unlimited with Amazon prime.
One day delivery of Amazon Prime.
With prime, you can get your order within just one day from your order.
Amazon Prime Video App Saves your Entertainment Bill.
With prime, you can also get exclusive deals and offers on many items.
And many deals before regular Amazon customers.
Why aren't all of them available to everyone, you may ask?
There are always a couple of deals at any given time on Amazon that is only available to Prime members.
Sure, most of the people consider other benefits once they think about Amazon Prime, like fast shipping,
Amazon Prime Video streaming, and so on. But Prime-exclusive deals are an incredible added perk that not enough people are conscious of.
And if you're not conscious of Amazon's Prime-only deals, you obviously can't cash in of them.
That page on Amazon's site is filled with exclusive deals available only to Amazon Prime subscribers, and it's updated constantly.
There are dozens of great deals available on the application, so just now visit the app and enjoy all the benefits.
And you can have all these for just Rs 129/- per month or at Rs 999/- per annum.
download the Amazon App immediately – Get Your Own Benefit,
And start spending your quality time watching T.V shows, movies, and Web series.
You can also start your 30-day free trial now. And you can cancel your membership any time no annoying contracts.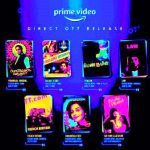 how Amazon Prime Video App Saves your Entertainment Bill.
The Amazon isn't the platform- who lets others having some fun in this domain, whether Netflix or Hot-star or even Zee5.
The corporate just announced a new service for your next binge-watch with friends:
Amazon Prime Video Watch Party.
With this all-new feature, you'll be able to use it to watch many movies and shows from Amazon's catalog while chatting with up to 100 friends, no plug-in or download required.
Amazon started rolling out the Watch Party feature to Prime subscribers in India in June.
For now, the feature is accessible on most desktop browsers.
Virtual watch parties through Netflix and YouTube have been a boon for many during coronavirus lockdowns,
giving friends and family a way to connect and socialize.
Albeit many nations have begun opening up, movie theaters and other places you may have gone to for fun are still closed,
Or, These entertainment centers are granted permission with strong social distancing restrictions.
these make the virtual watching platform as the prime choice or mainstay for the years to come.
Amazon Prime Video App Saves your Entertainment Bill.
Here's how to set up an Amazon Prime Video Watch Party with your friends.
Choose which show or movie you would like to watch.
You can choose amidst Amazon Prime's full catalog,
which includes about 200 Amazon Original Series (including The family man, Mirzapur and Patal Lok, etc.)
and tons of movies (such as Gulabo Sitabo, War and Parasite, etc.)
You'll also find a huge catalog of Bollywood movies if you're in the mood to watch with friends.
2. Tap the watch party button below your selected title of the movies or any particular TV shows of your choice.
A box will pop up that says let's start a Watch Party.
Enter the name you would like to use while chatting in the box. Hit Create Watch Party.
4. you will see a box that says Invite Friends and includes a personalized link to share it with your friends and family.
5. The Amazon Prime watch party host can begin the party once every invitee is present in the virtual room.
The host can always control the playing, stall, or seek for his group members.
(This may be a little different from the Netflix Party extension, which allows anyone within the group to regulate the screen).
So with all these perks you can enjoy a lot and can have all the benefits specified with Amazon prime membership.
Amazon Prime Video App Saves your Entertainment Bill.
You can also have a better experience by buying Amazon Fire T.V Stick.
By using that you can install it on your T.V and make it a Smart T.V.
And then you can watch whatever you want to, at any time-
If you're trying to find a great new way to watch video content, Amazon has some fantastic offers on the Amazon Fire TV Stick,
if you want to step towards an all-new streaming and DVR-based tech for yourself, this can be an incredible way to do it.
Just go on the link and buy it immediately.
Amazon Fire TV Stick users can use Alexa's voice support for third-party apps like Netflix, YouTube, Hotstar, etc.
Check here to understand more about how this feature works.
Alexa Voice Support on fire TV Stick now allow users to regulate apps in addition to Amazon Prime Video,
Amazon Fire TV stick users can ask Alexa to manage playback for select apps like YouTube, Netflix, and Jio cinema.
Alexa on fire TV can be used to play specific TV shows or movies from third-party apps like Netflix.
Want to turn your standard idiot box into a smart TV?
Amazon Prime Video App Saves your Entertainment Bill.
Want to turn your standard idiot box into a smart TV?
Then all you need to do is connect your TV with Amazon's Fire TV Stick.
Using this tool, you'll navigate between multiple OTT platforms like Netflix, Amazon Prime, and Hotstar.
You'll stream the latest music and videos using this device.
Now the advantages of Amazon Fire TV stick alone are many but to make most out of your television viewing experience,
you'll use Alexa Voice discovery which has now been extended to third-party apps.
This feature allows users to control multiple apps apart from Amazon Prime Video.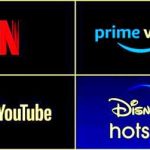 Users can now browse on platforms like-
Netflix, Hotstar, Zee5, Voot, Jio Cinema, Apple TV+, Sun NXT, MX Player TV, Eros, TVF Play, and others by using the device's voice support system.
You can just surf through OTT content either by using Alexa voice remote or by pairing Fire TV with Echo devices.
For example, if you want to watch the action-
based films then you can just say "Alexa, find action films" and
the virtual assistant will find the needed content on fire TV from all the apps that are available on the streaming stick.
If you want, you can also play some specific TV shows or movies such as you can say "Alexa, play Office"
and you'll be taken to Amazon Prime Video where the actual television program is accessible.
…
MUSIC– Amazon prime music, VIDEO– Amazon prime video app,
MOVIES– Amazon prime movies, TV SHOWS– Amazon prime video tv shows,
Amazon smile, HINDI MOVIES– Amazon prime movies Hindi
Amazing Amazon News, Samaj Vikas Samvad, New India News, Samaj Ka Vikas,
Amazon Prime News, amazon prime music, amazon prime video app, 
amazon prime music, amazon prime movies, prime music, what is amazon prime,
Global Samvad, amazon prime cost, amazon prime login, amazon prime download,
amazon prime video tv shows, amazon smile, Netflix membership, 
Gadget Samvad, amazon prime cost, amazon prime video history, 
amazon prime membership fee, amazon prime download, amazon prime apk,
व्यापार संवाद, आयुर्वेद संवाद, गैजेट्स संवाद, समाज विकास संवाद